20 coffee shots per pack 

☕
So much more than

just

coffee!!
First and only coffee in the world that is premium, organic, Fairtrade and enhanced with nootropics in an eco-friendly pod.
Aussie Nutritionists have supercharged our delicious Organic Arabica Coffee with vitamins, superfoods, and nootropics (ingredients that give your brain a boost).
This upgrades coffee to give it scientifically proven benefits you can feel! 
✔️ Clear Focus & uplifted mood
✔️ Long Lasting Energy (up to 50% more than regular coffee)
✔️ No jitters, anxiety or crash
Our upgraded coffee has 13 science-backed ingredients added that have amazing benefits known to enhance focus, improve mood and provide long-lasting mental energy!
😋 8/10 Customers prefer it to other coffee pods!
♻️ Eco-friendly compostable and biodegradable pods
☕ Fairtrade Organic Arabica Premium Coffee
Imagine how much more you could do with the savvy brew that brings out the best in you! Great with cacao for a mocha coffee or with a coffee creamer! 
Customer Reviews
02/10/2023
Catherine B.

Australia
I recommend this product
I really love this coffee
The taste of this coffee suits me and is my favourite mid morning coffee. A slight hiccup with my order was fixed immediately and I am deciding on what subscription order I follow through on.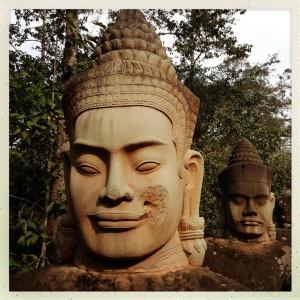 KF
02/05/2023
Kieran F.

Australia
2/5/23
Great coffee experience… tastes just like quality coffee without the nootropics
23/01/2023
Fran O.

Australia
I recommend this product
easily the best coffee in AU
Tastes way better than the Nespresso and Starbucks stuff we used to buy. And also makes you feel wayyyy more awake and alert than the other ones did
13/01/2023
Dom A.

Australia
No more words needed
Perfect !
Perfect Blend
I wasn�t stressed or anxious, I was just present all day long. Really helped me to apply myself to every situation and feel like I was cool and collected